IN THE GARDEN
July 2022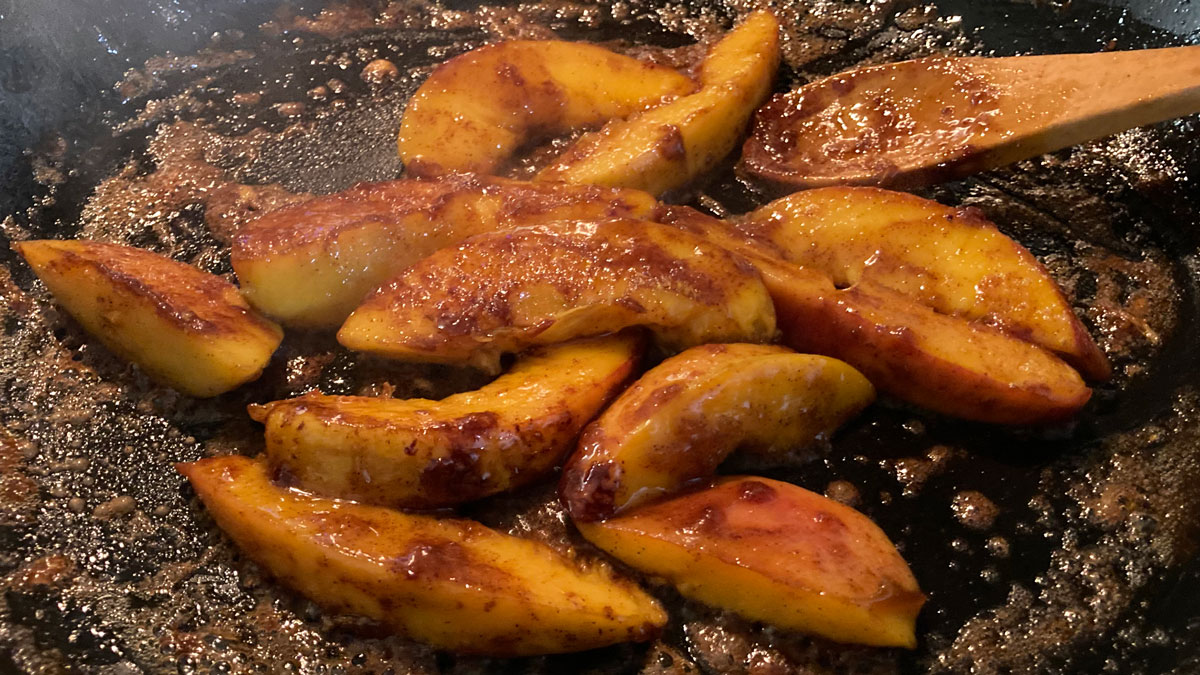 Happy (belated) 4th of July!
I hope you and your plants are surviving the high temps and humidity as we enter into one of the year's hottest months. July seems, at least to me, to be a month spent constantly watering and wondering how many plants are going to get fried by month's end. Inevitably, some won't make it. Thankfully, we are also inching closer to fall when we can begin planting and planning all over again. Yes, I am an optimist! :)


The year is half over and it's not too early to begin ordering bulbs to plant in the fall. Make sure they don't ship until closer to planting time, but you'll definitely get the ones you desire if you select them now. As gardeners, we must always think forward.


July is also a time for family vacations, picnics, reunions, and neighborhood celebrations. Why not visit a local Farmer's Market to get some fresh tomatoes, cucumbers, and corn on the cob to share with others? And don't forget to pick up some peaches for National Peach Day—July 17th. One of my favorite ways to have peaches is caramelized and served over vanilla bean ice cream. Try this lip-smacking recipe from marthastewart.com.


I don't know if the livin' truly is any easier in the summertime, but I do believe there is a carefree feeling that often pervades our summer days. Maybe it hearkens back to childhood and summers free of classrooms and lessons. I hope you'll remember those days and find a shady spot to enjoy your garden and have some peaches and ice cream. But don't wait until the 17th. Why not do it today—like me?


This newsletter comes out (near) the first of each month. I hope you'll find lots of useful information and inspiration for your garden. Thanks for signing up, and if you've enjoyed it, please share it with friends.
I'm Thinking
A lot of folks are surprised at how often I clean my garden tools—after EVERY time I use them. It's especially important for me as a professional gardener because I work in many different gardens. But I also do this at home in my personal garden. Disease can be spread through contact, including tools and even footwear. It's especially important when working with plants that have a known pathogen, such as iris leaf spot. I know my clients appreciate my diligence, and it makes my job easier in the long run. The old adage "An ounce of prevention is worth a pound of cure" is spot on when it comes to gardening. What do I use? Most often 70% Isopropyl Alcohol and diluted household bleach. Use caution as bleach is corrosive and will cause metal to rust. More info here: https://www.agric.wa.gov.au/garden-tool-care?nopaging=1
I'm Doing
Better yet, incorporate water-wise garden practices into your landscape design and plant more drought-tolerant plants—like natives! Click here for the NC Botanical Garden website where you will find lots of information and ideas for conserving water in the garden.
Monthly Maintenance Calendar
Get a handle on summer weeds asap. Once they bloom and set seed, it's too late. Pernicious weeds like Microstegium (Japanese stilt grass) set seed in late summer, so don't procrastinate.
Keep an eye out for Iris Leaf Spot. Just as the name implies, small tan spots appear on foliage and eventually spread causing the leaf to look dry, brown, and unhealthy. The fungus that causes ILS, Cladosporium iridis, overwinters on dead iris leaves. Good garden hygiene is imperative, so clean up all old leaf debris. More info here Iris Leaf Spot Info and Control.
If you are using any fungicide, herbicide, or pesticide, EVEN ORGANIC OR "SAFE" ONES, follow the instructions on the label and always apply with caution.
After July 4th, it's too late to prune azaleas without risking next year's blooms. Same for many spring-blooming shrubs.
Prune gardenias after blooming.
Deadhead butterfly bush to keep it looking its best
Keep on top of all deadheading to extend blooming
You can still prune needle evergreens and foundation shrubs to control growth. Remember: don't remove more than one-third of shrub's growth.
What's missing or amiss in your summer garden? Take note of bare spots and also combinations that didn't quite work.
Staking of floppy plants is best done earlier in the season, but if it wasn't, go ahead and stake now. Try to choose materials like wood or aged metal that will blend in and soft twine. I often use woody lantana stems (pencil-thick) saved from the previous year. And don't corral so much that it looks unnatural.
Remove spent annuals. Replace with other heat-loving annuals and tropicals, if desired.
Many perennials can be cut completely down after blooming. New growth will come back up shortly. Tradescantias, Acanthus, hardy geranium, and catmint also do well with this treatment.
Containers need water more often than in-ground plants. And don't forget to fertilize every other week with a fertilizer made for containers.
Keep deadheading and fertilizing roses.
Until Next Month...
Sweet July, warm July!
Month when mosses near the stream,
Soft green mosses thick and shy,
Are a rapture and a dream.
Early Thanksgiving morning, I opened the pantry to get out everything to make stuffing. As I pushed aside cans to find the packages of bread crumbs, I came upon these lovely lavender flowers in the back and thought: What the heck is this? Then, I remembered: Saffron crocus. Oops. A couple of months ago, I bought a wide variety of …
Seasons, cycles, and time have always fascinated me. I enjoy learning how other cultures have experienced these phenomena in diverse ways. In the U.S., we have the four-season astronomical model that's based on the equinoxes and solstices. Some countries use a meteorological definition for seasons—four seasons each containing three complete, undivided months. Some cultures have six seasons. Some have only …