My mission is to help folks create beautiful and sustainable gardens while inspiring a sense of play, curiosity, and wonder.
My garden philosophy
Beauty
I believe gardens should be beautiful, and what is considered beautiful is entirely decided by the gardener.
Sustainability
I believe gardens should be sustainable or at least lean toward it. Achieving sustainability is a process. Each gardener has to decide how best to heal and tend to the earth's resources.
Fun
I absolutely believe gardens should be fun! If not, then what's the point? I want to help you have fun in your garden! I know firsthand from studying Therapeutic Horticulture how a garden can change lives for the better.
Services
Gardening can be confusing—pruning, planting, fertilizing, mulching, winterizing, watering. When to do a certain chore? How to do it? And most importantly why am I doing this? I work side-by-side with clients to teach them gardening skills and maintenance techniques while encouraging and inspiring them to do the work themselves.
I approach gardening from the perspective of play. Where else can you channel your inner child and delight in the world of nature, tuning in to different rhythms that allow you to lose track of time? Gardens provide a place for adults to shed expectations of perfection and just have fun. Creating a beautiful space where you can relax, entertain family and friends, and enjoy nature are bonus benefits. Click below to see what types of services I offer and then let me know what you need to get growing!
Performing site assessments and helping you define your garden needs and wants
Helping you choose plants to attract pollinators, including birds, bees, and butterflies
Explaining and demonstrating sustainable gardening practices
Showing you how to work with nature to create beautiful spaces that bring you joy
Identifying the plants in your garden, including weeds
Teaching garden maintenance techniques: winterizing, pruning, mulching, planting, fertilizing, etc.
Demonstrating plant propagation methods: seeds, division, cuttings, and layering
Creating garden maintenance schedules and plans
Being your personal plant shopper and teaching you how to shop for healthy plants
Troubleshooting problems and following up on your questions and concerns
Creating winter gardens—a passion of mine
Helping newly-transplanted gardeners acclimate to gardening in the Triangle region
Helping gardeners of any skill set feel more confident
Encouraging and inspiring clients to have more fun in their gardens
Working in your garden when you don't have the time or inclination
Need other help in the garden? Send me a note, and let's get you growing.
Experience
As a garden consultant, I bring a passion bordering on obsession for gardening and plants as well as extensive hands-on training, knowledge, and formal instruction. I spent 14 years as program manager, head of plant propagation, and gardener at Montrose Gardens, a 61-acre, private historic estate in Hillsborough, N.C. In addition, I served as a Wake County Extension Master Gardener from 2000–2008.
After studying Horticultural Therapy with Sally Haskett at UNC's Botanical Gardens, I became interested in the power of gardens to heal. It's no exaggeration to say that gardening is good for the body, mind, and spirit, which is one reason I enjoy puttering in and maintaining my small North Carolina garden. Regardless of its size, every garden can become a place of sanctuary and pleasure. Let me help you create a garden you'll love spending time in.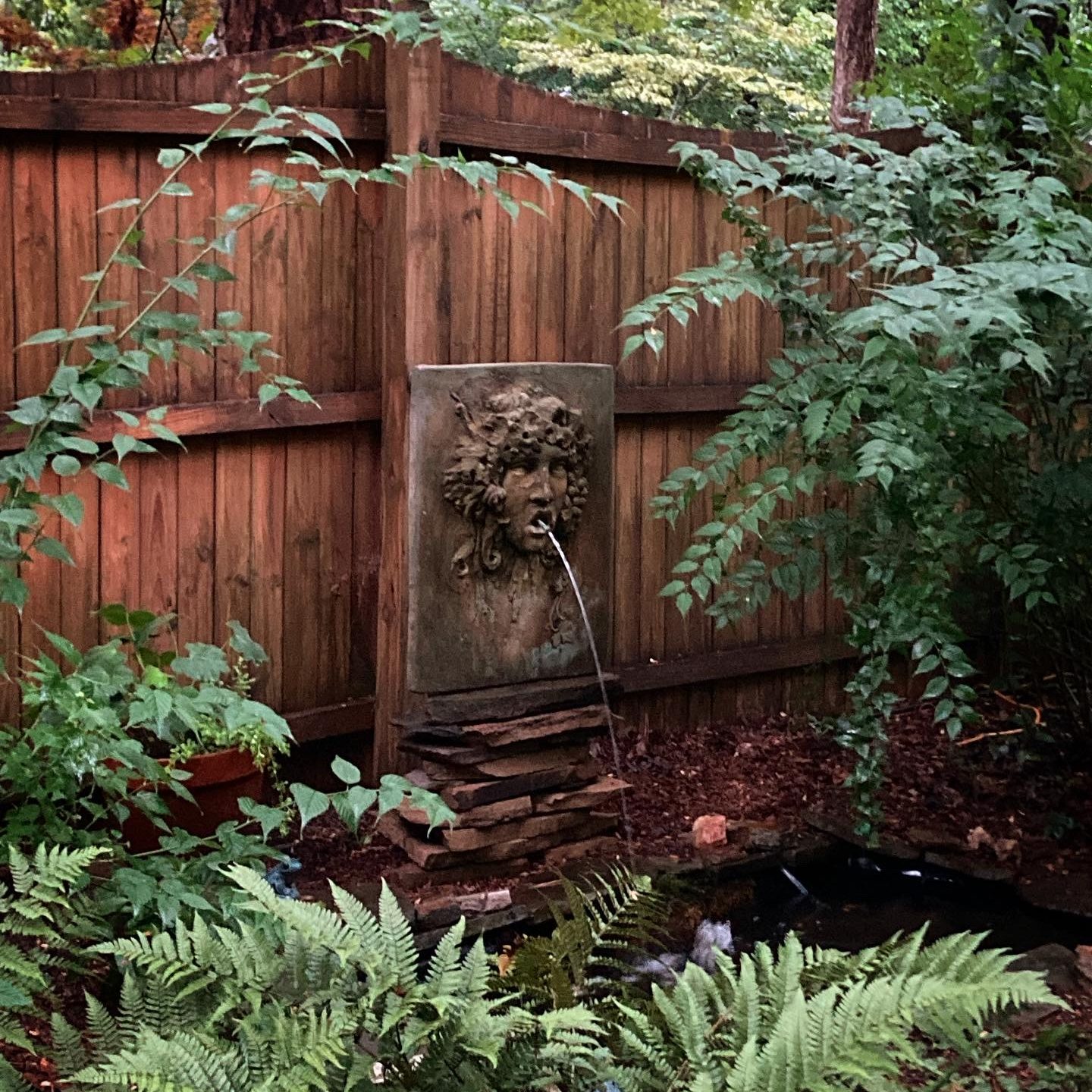 North Carolina Extension Master Gardener 2000-2008
Led gardening workshops on propagation, pruning, designing container gardens, creating healthy soils, garden and nature journaling, and more
Certified Carolina Backyard Naturalist
My home garden is a National Wildlife Federation Certified Wildlife Habitat
North Carolina Environmental Educator
Studied Horticultural Therapy
The Garden Guru columnist for Seasons Style & Design magazine
Write about sustainable gardening, environment, pollinators, wildlife gardening, and related topics
Studied the history of English Gardens for Masters thesis—Duke University
Seasons, cycles, and time have always fascinated me. I enjoy learning how other cultures have experienced these phenomena in diverse ways. In the U.S., we have the four-season astronomical model that's based on the equinoxes and solstices. Some countries use a meteorological definition for seasons—four seasons each containing three complete, undivided months. Some cultures have six seasons. …
Gardening is not about chasing perfection. Gardening is about enjoying the process of creating spaces that nourish our bodies, lift our spirits, and connect us back to ourselves, each other, and nature.
Cheryl Capaldo Traylor
six seasons garden consulting